Contact Us
Zhengzhou Annuo scientific instruments
Tel:0371-86560162
Fax:0371-86560163
Email:506880262@qq.com
Address:zhengzhou high-tech industry development zone, 50 wutong street, 20, 1
AS-3016B
Click:
Date:2019-06-22 18:24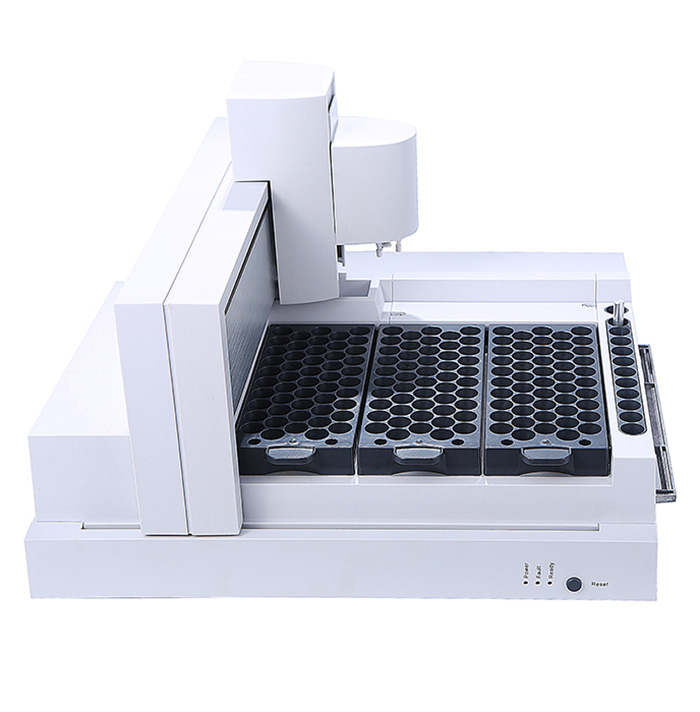 AS-3016B
POSITIVE
AS-3016B POSITIVE
Scalable, modular sample tray, can add different specifications of the sample tray.

High efficiency, automatic inspection of the sample on the sample tray, the location without sample can be skipped.

High degree of automation, can scan the bar code on the sample bottle to automatic identification of samples then send to the corresponding workstation.

Multi function module, can add heating or cooling module to satisfy the user's requirements for the sample temperature.

Sample analysis more accurate.

Add sample blending function to reduce the reason caused by heterogeneity of the sample.

Nice appearance, small size, light in weight, easy installation, high universality.